By Lindsey McIntyre, Creative Control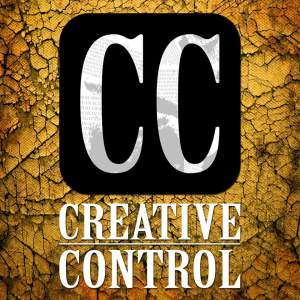 There's a venue in Halifax, Nova Scotia where bikes, mannequins and stained glass adorn the ceilings and you only have about a handful of options when it comes to beverages. Also, the bathrooms and the ATM are both in the basement (which is another bar completely). These characteristics don't sound like they'd belong to one of the city's top music venues, but the weird decor, dingy atmosphere and of course the many, many awesome artists who have stood on the stage make The Marquee the place that so many Haligonians cram into to catch their favourite local and out of town acts.
On April 1st, The Marquee hosted a show called "Cape Breton Rocks the Marquee." Cape Breton is a small island about five hours away from Halifax. The island may be battling decreasing population and lack of employment, but Cape Breton is home to some of the most beautiful scenery in the world and some kick-ass musicians. Cape Breton rock stars Port Cities, Dave Sampson and Jordan Musycsyn (along with a few other awesome acts) came together Friday night for an awesome show full of foot stomping, hand clapping and some incredibly sincere and real songs.
Port Cities is made up of three artists who all have solo careers, but knew that combined, they'd be unforgettable. Which is exactly what they are. They're a pop-rock trio equipped with a rock-star frontman, Carleton Stone, a keyboardist with the voice of an angel, Breagh MacKinnon, and swoon-worthy guitarist/vocalist, Dylan Guthro. The entire time Port Cities was on stage, I felt like the heart-eyes emoji. The three bandmates are so technically talented musicians that when they're all on stage together, it's almost overwhelming.
Dave Sampson, a singer-songwriter who has recently released his album No Pressure, No Diamonds and is featured in a song with Classified and Snoop Dogg, hit the stage next. His stage presence is adorable – there's no doubt that he's just super stoked to be playing his tunes for a room full of people. Almost the entire audience scream-sang along to the lyrics of his hits These Days, No Pressure No Diamonds and Fireflies. The romanticism of his lyrics, accompanied by his charming stage presence makes Sampson so lovable that you can't help but dance along to his catchy songs.
Next to hit the stage was Jordan Musycsyn, a singer-songwriter with a very blue grass/folk sound. Jordan has a voice that is so unique I can't even begin to compare it to other artists. It's raspy, raw and lends so well to the plaid shirt, long hair look he's been rocking. There wasn't a still foot in the building while his was on stage. His songs make you want to stomp your feet, especially when accompanied by a full band equipped with fiddles. The highlight of Jordan's set is a tie between two things – his cover of The Band's Evangeline, which was accompanied by female vocalist Carmen Townsend and his original song Mountain Fry Lullaby, which was written about a food truck that Cape Bretoners flock to after a night out on the town.
The show drew to a close with what seemed like every Cape Breton musician on stage jamming together. It was almost overwhelming to realize that that kind of local talent exists in the small province of Nova Scotia. Some extremely talented artists hit the stage of the dingy-but-awesome music venue, the Marquee, on April Fools' Day this year, but the only fools were the people who missed out on this kick-ass show.